Hacks To Improve Your Commute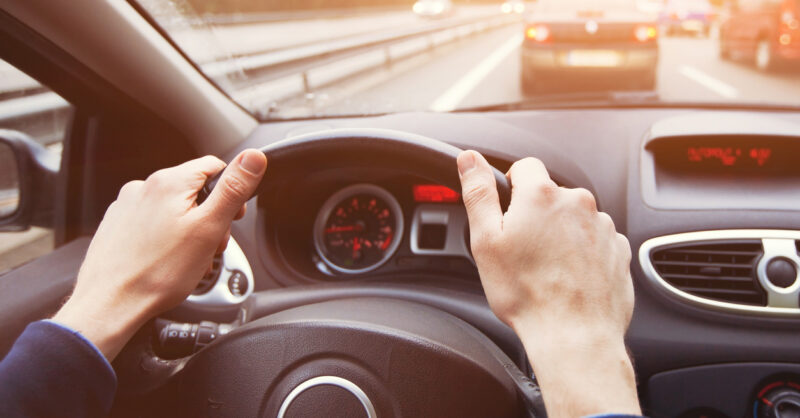 Are you seeking hacks to improve your commute? We all know that a long commute can be a drag. The common tradition of rushing around to get out the door just to end up sitting in traffic is enough to drive anyone mad. Studies show that, on average, nearly fifty percent of workers in big cities hate the commute they have to make every day. A bad commute can critically impact a person's mental health and can even take a toll on our physical health, as well. Still, we have to get into work. That's where these hacks to improve your commute come in.
Start Your Commute Earlier
How can we avoid the morning rush hour? Get ahead of it! If you have to travel a particularly long-distance, this is an optimal hack to improve your commute. Getting an earlier start on your day offers a calming environment for you to gather your thoughts and outline your intentions for the day. When we hit the road earlier than other motorists, we bypass many frustrations that come with rushing, stop-and-go traffic, and even lessen the odds of getting into accidents. The empty lanes on the road will be enough to benefit your mind and mood.
Find Time to Clean Out and Organize Your Car
When it comes to commuting, a clean car leads to a clear mind. Getting into your car every morning among a mass of discarded fast-food containers and forgotten sweaters can leave you feeling drab and disjointed. Give yourself a change of scenery in the simplest way with this hack to improve your commute. Cleaning out your car will be mentally refreshing and promote much-needed clarity for the drive and day ahead. In addition, having a clean and detailed car leaves you feeling more organized and ready for the workday. Clean your car out occasionally to improve your commute by giving yourself some extra room and a breath of fresh air.
Listen to Guided Meditations
Life can be hectic. Sometimes the hustle and bustle of daily life can leave us feeling like we never have time to slow down. A commute, however, is precisely that! It can be very draining to work hard at your job and still look at a treacherous commute before getting back to the rest of your responsibilities. You can't change traffic speeds at 5 p.m., but you can change how you use your time while sitting in the middle of it. Listening to guided meditations is a great way to take the pause you need at the end of a workday. After work, many people will be going home to partners, children, pets, or other commitments that will require their attention and energy. Taking a few moments for yourself with a guided meditation as you head home can significantly improve your commute. The best part is you can do this wherever you are - car, bus or train.
Pick up Your Playlist Ahead of Time
Before getting into the office, it's essential to set the right vibe for your day. Nothing kills a vibe faster than having to shuffle through an entire catalog of music before finally settling on one song. Plus, it can be distracting and dangerous to pick out songs while you drive. Improve your commute by selecting a playlist before you leave the house. You can ensure that you have plenty of time to choose the right mood by choosing your ideal music before you even buckle in. Also, you can make sure you have a playlist long enough to last your whole ride, eliminating any need to shuffle through songs continually and giving you more time to jam before you clock in. Sing to your heart's continent uninterrupted with this hack to improve your commute.
Skip the Tunes and Try a Podcast
If you've played through every song you care to listen to or are just looking for a change of pace, listening to a podcast can be a fantastic way to improve your commute. If you haven't dipped your toes into the world of podcasting just yet, your next commute may be the perfect opportunity to do so. Podcasts come in various flavors, so if you don't like one, try a few others. Everyone is unique. Once you've found the one you like, it will improve your commute by giving you something fun and interesting to focus on while you drive.
Try a New Route
A change of scenery can be a great thing for the mind. Driving the same route day in and day out can eventually lead to the entire process becoming automatic and dull. If you take the same route to work every day like most people, you miss out on a major commute hack. Taking uncommon or even unknown ways to the office can not only help you avoid sitting in traffic, but it can also help keep you more intentional and engaged in your driving. Taking new routes can lead to pleasant discoveries and more thoughtful travels. Just make sure to use a GPS to avoid early morning frustrations!
Grab Your Coffee at a Strategic Time
That first sip of coffee in the morning is an instant mood booster. If you aim to pick your coffee up at a time most ideal for you, you can improve your commute by a lot. For some, grabbing a cup at home before the ride is best. It would be wise to make sure you are up early to give yourself time to make your favorite brew to improve your commute. Others will find themselves in the drive-thru for their daily caffeine fix. If you are in that camp, check to see if the establishment has an option for mobile pick-up orders. Many businesses now have apps that enable customers to place their orders at home and skip the lines. Improve your commute and get your coffee faster while spending less time in mind-numbing drive-thru lines by placing your order before you even leave your driveway.
Use the Time to Learn with an Audiobook
As the adage goes, learning is earning! Audiobooks are terrific ways to continue learning even with your busy schedule. We may not always have the energy or time to crack open a physical copy of a book, but that doesn't mean that ingesting new material should be impossible. There are a variety of apps for listening to audiobooks available for Androids and iPhones alike. Improve your commute by using it to improve your mental acuity. Listening to audiobooks during your commute gives you a feeling of accomplishment as you capitalize on your time through productive means.
Keep Your Phone Charged During Your Commute with MobileQubes
From using the GPS and placing mobile orders, trying out audiobooks, and listening to podcasts, long commutes can be major battery drainers for your devices. That's why the best hack to improve your commute is to ensure your phone is charged the whole time with MobileQubes. Car chargers can be slow to charge your phone and can drain your car's battery. Avoid any unnecessary frustrations or mishaps and keep your commute on a roll by using MobileQubes to charge your phone.
MobileQubes has various convenient locations where you can rent or buy a Qube to charge any device. Visit our website to find a Qube near you today to get started.