The Customer Experience Impact on Revenue for High-Density Venues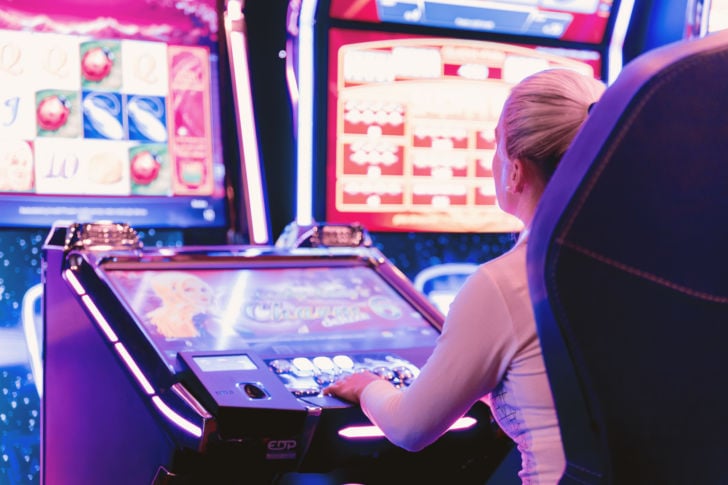 The customer experience (CX) has become vital to all businesses. To be successful long-term, your business needs to make sure that your customers are satisfied. How customers engage with your brand and how often they return can impact your revenue.
What is Customer Experience
Customer Experience is the internal and subjective response a person has either directly or indirectly with your company. Direct is when the customer initiates the experience, while indirect involves unexpected encounters such as word of mouth or online reviews. You want to ensure both your direct and indirect experiences are positive to bring more people in the door and have them stay longer.
When crafting your customer experience strategy, there are several steps to consider. First is the customer journey, then the touchpoints, followed by new possibilities for journeys and experiences. Finally, try to dissect what makes the experience great and note areas to optimize for your business.
Keep reading to learn more about customer experience and its importance for top-tier venues.
Boosting Your Customer Experience
If customers have a positive experience at your venue, they are more likely to stay longer. If they are staying longer, you can tie revenue to that extra time. CX, for this reason, should not be an afterthought and is instead a needed amenity.
Creating a positive environment increases customer affinity and lifetime customer value (LTV). As a result, the likelihood to then spend more on favored brands and venues develops. Additionally, once the customer trusts the experience in your venue, they are more likely to purchase in higher quantities.
Making sure your customer experience is positive is critical, especially for millennials and Gen Z customers.
Adobe recently released a report that surveyed 1,500 U.S. adults about their digital experiences in various industries and found that expectations coming from the millennial audience were higher than ever. More specifically, the report found that customers expect instant communication when interacting with brands. In fact, more than half of people under 35 would instead communicate with a computer than another person. Additionally, 25% of all customer interactions are automated through AI and machine learning. For this reason, it's imperative your technology and AI are up to date and that you are using them to keep customers in your venue. However, with customers wanting to communicate with machines, you must help keep their devices charged to avoid churn.
Technology's Impact on Customer Experience
Today's customers increasingly rely on their devices and connecting through social media, texts, and even FaceTime are crucial. To keep your customers happy and connected, you should consider wireless charging for your business. Customers feel valued when they feel their concerns get addressed and knowing they have access to a charger without having to bring a plug with them and find an outlet relieves battery anxiety.
Wireless charging can also provide data and diagnostics to business owners, allowing them to see their busiest times, popular areas, Instagrammable spots, and more via customer opt-in.
How to Improve Your Customer Experience
Businesses are increasingly recognizing the importance of CX for their revenue. Customer Experience is the sum of all parts, no matter how brief or if a purchase is not the result. If you want people to stay on the gaming floor or at the bar, it's essential to make them feel valued.
Empower your employees since a strong customer experience starts with happy employees.
Other options include valuing your employees' ideas, embracing an omnichannel mindset, personalizing experiences, adopting a top-down approach, and mapping the customer's journey.
Using technology to drive innovation and solutions is also an excellent way to create breakthrough customer experiences. The value of technology is reflected by the increasing number of big businesses using them, from chatbots to online ordering and more. AI can make your life easier and can allow customers to get creative. With customers relying on technology, it's essential to make sure their devices don't die.
By partnering with MobileQubes, you can be sure you are providing that needed customer amenity and receive additional advertising capabilities, receive turnkey service, and increase your foot traffic.
Optimize Your
Customer Experience
with MobileQubes
If you want to attract people to your venue and keep them there to improve your revenue, contact MobileQubes. MobileQubes is a proven market leader that holds top-tier partnerships and three kiosk sizes to ensure we meet your business's needs.
MobileQubes has also developed a Customer Experience Management Calculator so you can plug in your numbers to see what our kiosks can average in terms of users combined with hours to get your ROI. So don't nickel and dime your customers but provide them with this needed amenity to improve your overall customer experience.